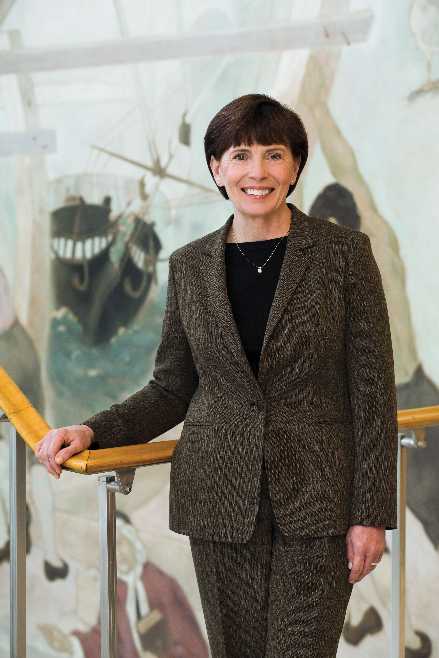 Welcome to Salem State University and the promise it holds for your lifelong education. As a comprehensive university with a strong balance of liberal arts and professional programs, Salem State believes as much in the importance of teaching you how to think critically as it does helping you master a specific subject area. We prepare you to explore a vast palette of subject matters, think creatively, and achieve a life that rewards those able to make informed decisions, exercise sound judgment and explore solutions in creative and innovative ways. You will leave Salem State prepared for success and ready to be a fully engaged member of our community.
Our university is a diverse and welcoming community of learners—one that circles the world. Annually, our students travel to Central America, Europe, Africa, Japan, and Australia to study at foreign universities and conduct research with members of our faculty. To our own campus, we welcome each year over 450 students from as many as 70 different nations. Each enriches the fabric of our university in ways that are immeasurable.
Salem State is also proud to be one of the 20 percent of universities cited nationally as having a military-friendly campus. It is a singular honor that recognizes the efforts we have made to make higher education available and accessible to men and women who have served in our armed services; two full-time staff members serve as on-campus resources for returning veterans. The university also offers undergraduate students the opportunity to participate in army and air force ROTC programs in partnership with other institutions in the area.
As the university has grown, so has our campus. In fall 2013, we will open a state-of-the-art library and learning commons on our North Campus. Here students, faculty and other members of the community will have access to academic and other materials in a facility that boasts the best in current technology. Also scheduled to open in 2013 is a brand new fitness and wellness center. Located adjacent to our current athletic complex, the facility will provide—in addition to top-tier exercise equipment and new locker rooms—smaller rooms and studios for dance, yoga and other activities, two recreational basketball courts and a lounge area. 
Salem State University looks forward to welcoming you to its community of learners. We will do all in our power to ensure your success here. 
I wish you the best of success in your endeavors,
Patricia Maguire Meservey
President